HONGKONG DERNFU ENTERPRISE CO.,LIMITED. aim is become the best supplier of electronic accessories and electronic products in the world.
Magnetic Bussiness Deprtment -DERNFU ELECTRONIC (DONGGUAN)CO.,LTD. main products including :
1. Solenoid: Distinguish by shape and working mode, there are coil, Push- pull type Solenoids, Holding Solenoids, Keeping Solenoids, Massage Solenoids, Tubular Solenoids, Swing Solenoids, Rotary Solenoids, etc; Distinguish by working voltage, there are DC and AC solenoids; Distinguish by usage, there are solenoid for textile machines, for electromagnetic lock ,shared products, etc;
2. Transformers: Low frequency transformers, High frequencey transformers, Hight voltage transformers,Automatic voltage regulator, Battery charge, power inverter, Step up & down transformer, control transformer, Two or three phase dry-type transformer, Toroidal transformers, Reactor, Power transformers( oil-immersed pwoer transformer,Distribution transformer, etc.)
3. Motors: AC & DC motor; high speed motor, gear motor,servo motor, stepper motor, oven motor,shaded pole motor,etc;
4. Valve and Pump: air vlave ,water valve, air pump, water pump.
Because the website capacity is not enough to showing our all products, please visit the Chinese web pages about product information.
#. If you have new products need to inquiry, please contact sales@dernfu.com; david@dernfu.com; We will feedback you in 24 hours.
#. Whenever you purchased our products, as long as you have any quality problems or questions to products, please feel free to contact sales@dernfu.com;service@dernfu.com; We will feedback you in 24 hours.
With competitive prices and favorable service, our customers are from over the world. Our long-term cooperation with some global leading enterprises has helped us accumulate rich operation experience and enjoy high prestige.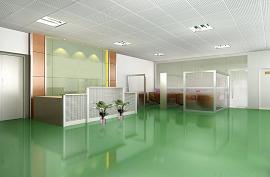 COMPANY SPIRIT:TOP SPEED!TOP QUALITY!TOP CREDIBILITY!TOP SERVICE!
COOPERATION SPIRIT: HUMANITY BASING,SINCERE BUSINESS!